Featured
12 must-have kitchen gadgets you'll be thankful for this Thanksgiving.
Thanksgiving is one of the most labor-intense of all holidays. From shopping and cooking to serving and cleaning up, there's plenty to do. If you're hosting family and friends and hoping to prepare a five-star feast this year, consider these must-have kitchen gadgets from Klarna's retail partners that'll streamline your culinary journey. Less stress, more gratitude. Cheers to that!
A roasting pan that's up to the task.
If you've ever cooked a beast of a bird and panicked as your tin foil pan began to buckle beneath the weight of it, you know the importance of a proper pan. This All-Clad roaster with rack holds up to 25 lbs. and is dishwasher-safe. Kitchen crisis averted!
Temperature check.
Somewhere between raw and dried-out lies the perfect juicy turkey. To achieve the right temperature, you'll need a precise thermometer. Large, easy-to-read numbers and a pivoting head allow you to view these all-important digits from any angle.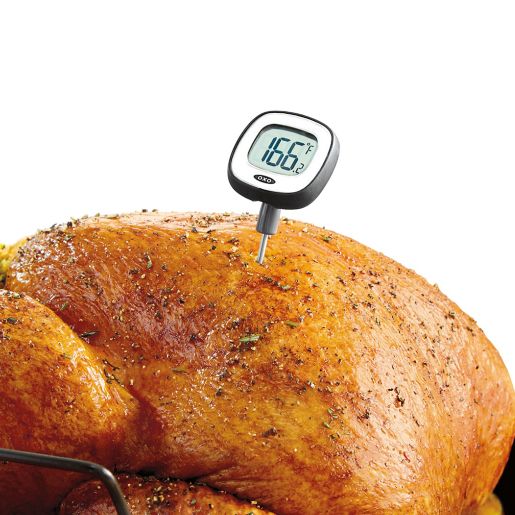 Keepin' it moist.
Some say the secret to a savory and succulent turkey is proper basting. This turkey baster comes with a flavor injector and a cleaning brush.
It's all gravy.
Skimming the fat from your pan drippings will ensure your gravy lives up to its full potential. This gravy separator features a built-in trigger and strainer, which releases sauce from the bottom, leaving the fat behind.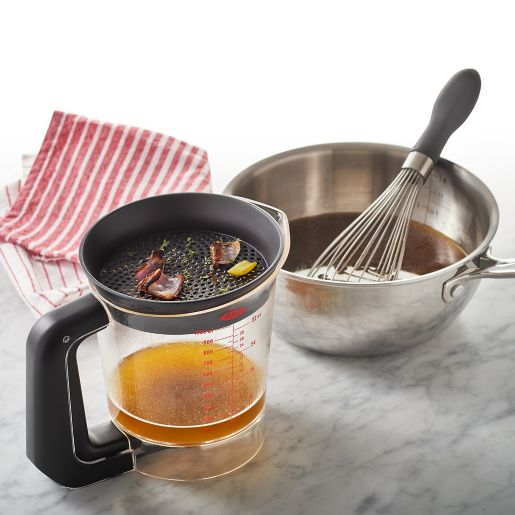 Timing is everything!
It wouldn't be Thanksgiving without an array of side dishes. Having everything from green beans to sweet potato casserole ready simultaneously requires skill—or multiple timers. 
Helping hands.
Don't run the risk of bobbling that bird! Turkey lifters can provide stability whether you're hoisting your main dish from its roasting pan or steadying it to carve.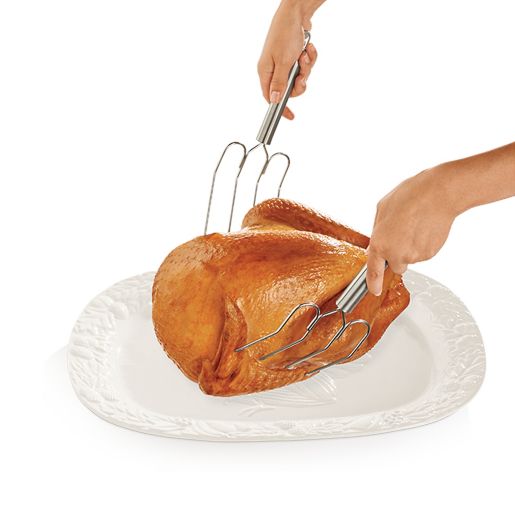 Peeled to perfection.
Most people love mashed potatoes but few enjoy peeling them. With the right potato peeler you can sail through this task quickly and easily without skinning your knuckles or ruining your nails.
Warm and waiting.
While the turkey typically takes centerstage, don't neglect the sides. This warmer with multiple trays ensures that your stuffing and veggies remain at the perfect temperature.
Start slicing.
Some regard carving as an art form but much depends on the knife. If you want your meat sliced thin, you'll need the right blade, and make sure it's razor sharp.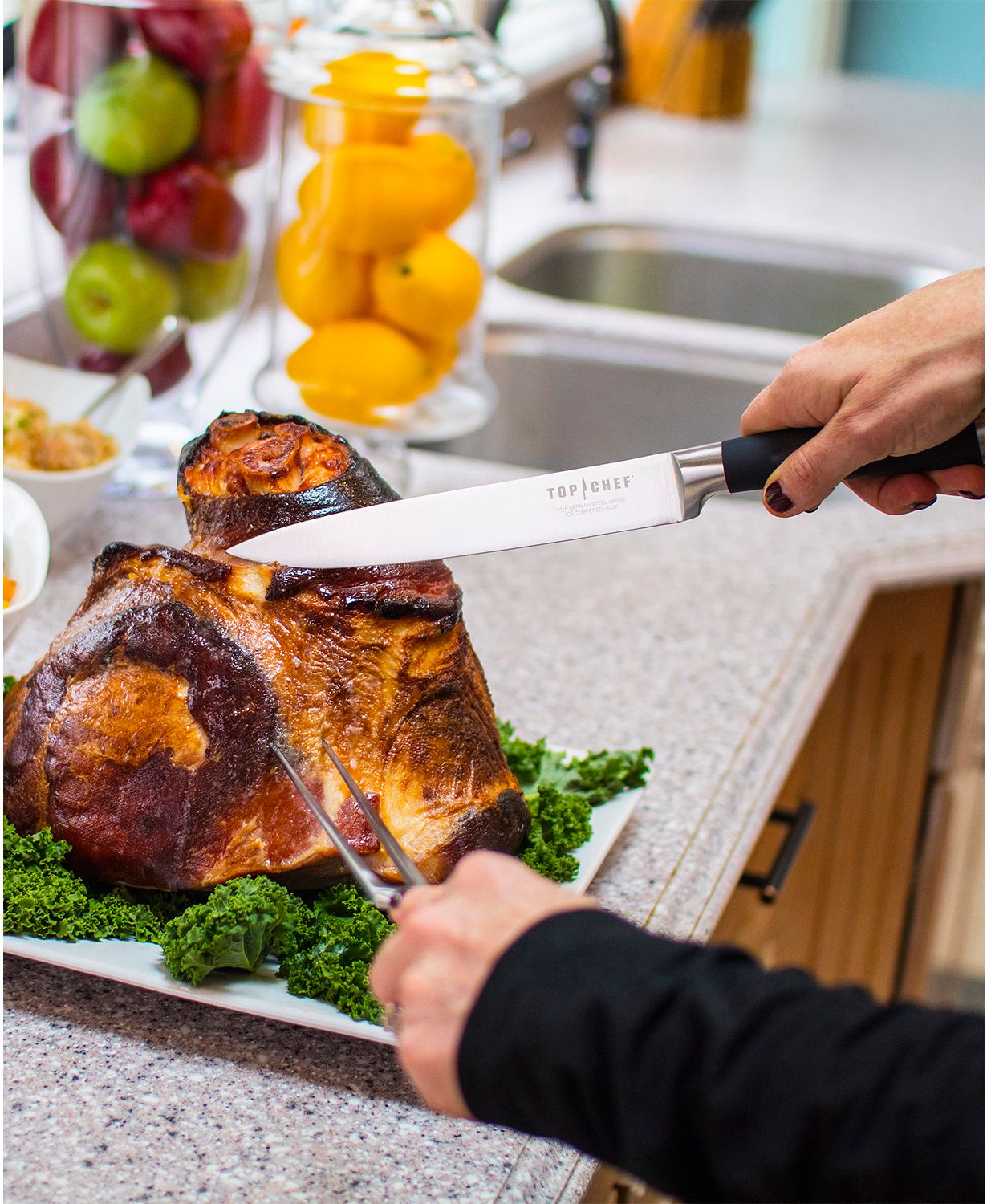 Easy as pie.
Whether you prefer apple or pumpkin, it wouldn't be Thanksgiving without pie. This pie dish transitions from oven to table and makes a pretty presentation.
Cocktails on demand.
Ready to serve up some signature spirits? This automated cocktail maker is the robotic bartender your holidays have been missing. And with New Year's Eve right around the corner, staying in just got a lot more appealing.
Packing it all up.
For some, leftovers are the best part of Thanksgiving. But containing all those dishes can be an issue. This 100-piece food storage set helps you put away all your extras. Because they're clear and stackable, you can see exactly what you've got and save space in the fridge.